PIONEER MANAGEMENT, LLC, is a consulting and engineering firm focused on applying landscape design and architecture techniques to properties throughout Pennsylvania. We use our own services and are constantly upgrading our methods to meet changing market demands.
Established in 2000, we are headquartered in Lancaster, Pennsylvania. Our focus is on providing cost-effective options for our clients in developing land in a manner both environmentally and economically sound.
The result of all projects combines the reality of the land with your vision and intended use.
COMMERCIAL / INDUSTRIAL LAND DEVELOPMENT
RESIDENTIAL SUBDIVISION AND LAND DEVELOPMENT
EROSION AND SEDIMENTATION CONTROL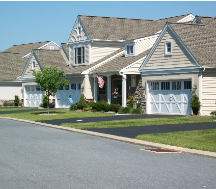 Pioneer Management, LLC provides a wide variety of services that are essential to the success and reward of your investment.
We are proficient in managing all administrative aspects of a project including clear coordination and communication with our clients, attending public and municipal meetings on their behalf, gaining plan approvals and waivers, and guiding a project from its initial sketches to its eventual recording.